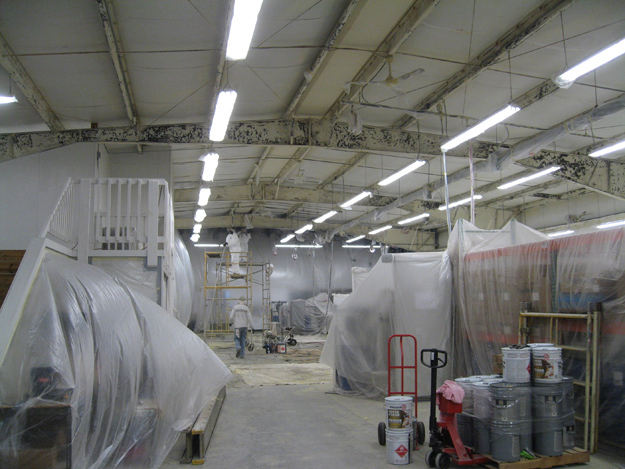 Preparation, along with proper scaffolding set up is the key to a safe and "Quality Job"!
When it comes to attracting new customers or retaining the old ones; having a quality product or service is important. However, the first thing your customers will notice in the appearance of your buisness. Chipped paint or dirty walls will quickly drive away buisness. Precision Painting can help. Whether you need a complete interior and exterior makeover, or just a thorough cleaning of your buisness we can help. We believe in a completing a job on time and in a safe workable enviorment. Our number one priority will always be the safety of your customers and employees. We are even available to work nights and weekends if needed.
Recent Commercial...
Located In Downtown Cheboygan, Michigan.  This was one of our favorite jobs of 2004.  The...

Read more!

University Of Michigan Biological Station, Douglas Lake, Pellston, Michigan.

Read more!

Located in Downtown Cheboygan, Michigan.  Lindes Furniture, serving the community for over 35 years!

Read more!